In this article:
Natural Gas
Natural Gas


5.541

USD

0.064 +1.170%

BTC/USD
Bitcoin / USD


44496.90

USD

582.1 +1.330%

ETH/USD
Ethereum / USD


3125.84

USD

23.61 +0.760%

DOGE/USD
DogeCoin / USD


0.13335

USD

-0.00431 -3.150%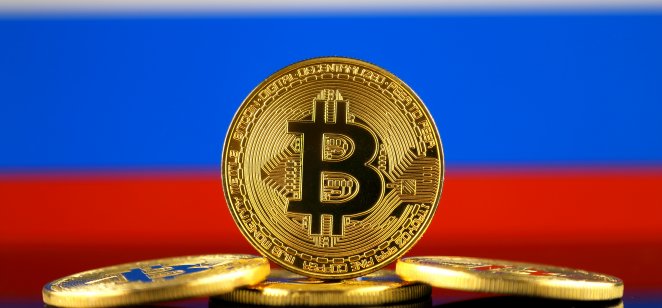 Russia is considering accepting bitcoin (BTC) as payment for oil and gas from "friendly" countries, while it will keep requesting rouble payments for oil and gas exports to "unfriendly" countries (those that oppose its actions in Ukraine via economic sanctions), said Peter Zavalny, chairman of Russia's State Duma Energy Committee.
Russian President Vladimir Putin said that the country will seek payments in roubles for oil and gas from countries it deems unfriendly – including EU member countries, the UK and the US – after the rouble plunged following his decision to invade Ukraine.
Quote of the day:
Peter Schiff, chief economist and global strategist at Euro Pacific Capital, a long-term critic of cryptocurrencies, tells Capital.com what he thinks about buying bitcoin as an inflation hedge:
"Obviously, there are going to be some people who speculate in crypto if they feel they need an alternative to money but all they are doing is moving from the frying pan into the fire."
Chart of the day: MANA soars as Decentraland kicks off Metaverse Fashion Week 
MANA, the Ethereum-based token used in virtual reality platform Decentraland, rallied as it the first-ever Metaverse Fashion Week kicks off on Decentraland.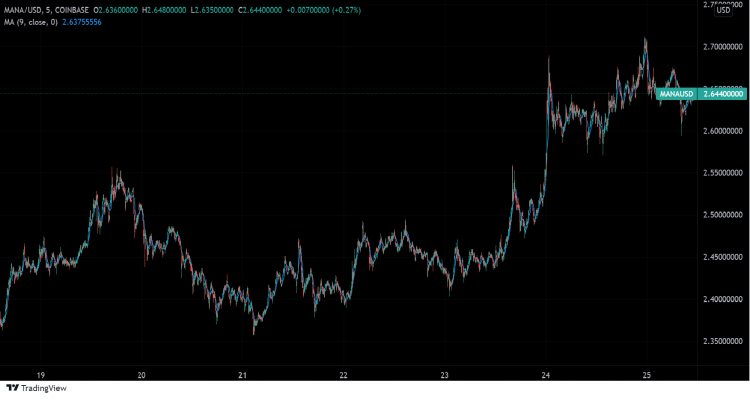 MANA rallies as Decentraland hosts the first-ever Metaverse Fashion Week – Credit: TradingView
Top cryptocurrency coins by market capitalisation
As of 11:30 UTC:
What is your sentiment on Natural Gas?
Vote to see Traders sentiment!
Winners and losers
Axie Infinity (AXS) jumped by 13.8% over the last 24 hours, and 49.62% over the last week.
ApeCoin (APE) was down 11.7% over the past seven days of trading.
Read more